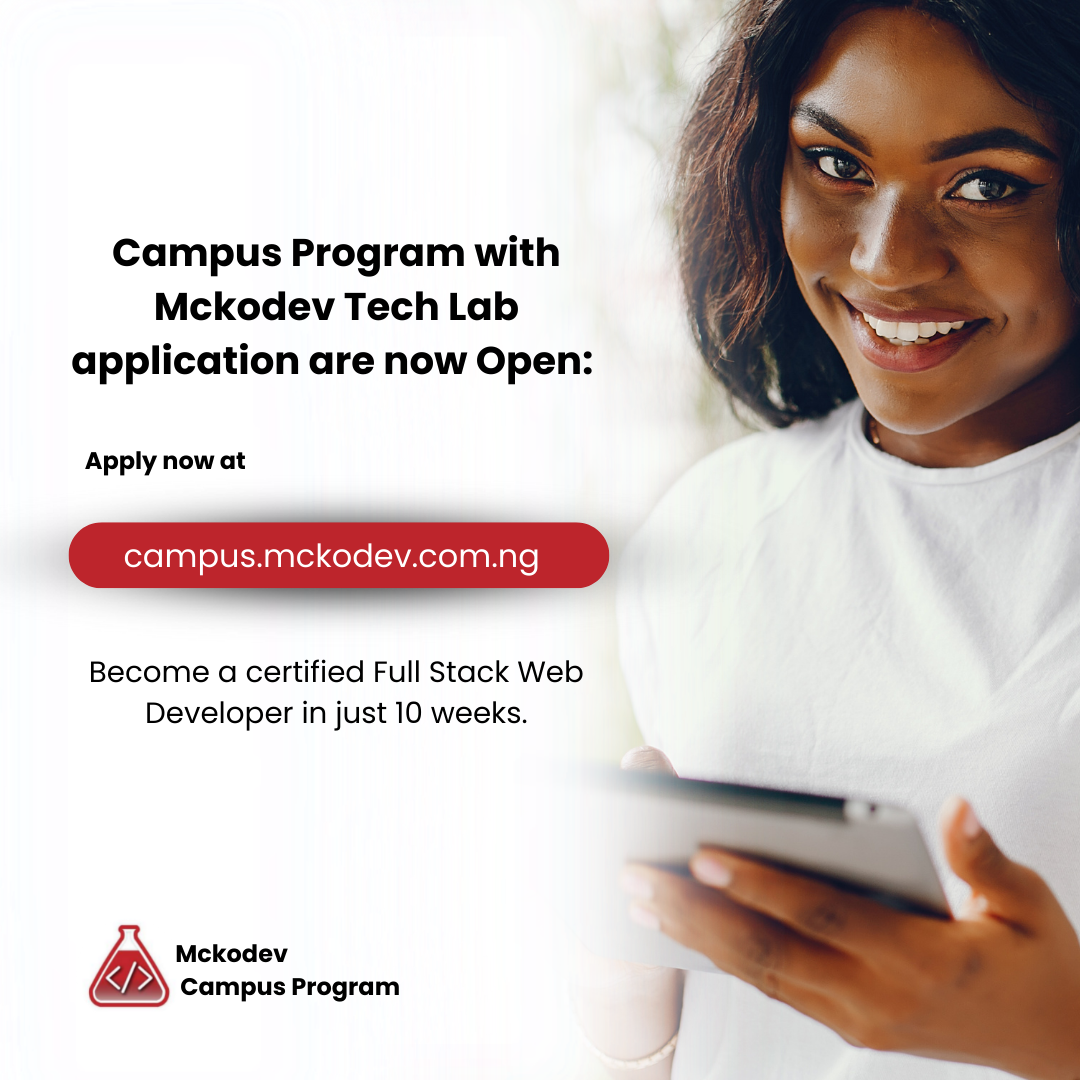 Call for Application: Mckodev Campus Program, Web Development Training for Undergraduates.
Applications are now open for Mckodev Campus Program, A Web Development Training for Undergraduates. Here's how to apply:
Application Deadline: Always Open
About the program:
The program is essentially designed for first year and second year students in an African University.
It is aimed at creating a community of students who are trained in web development to create solutions to real world problems using technology. With teams in various universities, all members are engaged in a compulsory 10-weeks training on web development. These members are then required to work as a team in their various universities to grow and develop various web solutions. The Campus program focuses on leadership, soft skills development and mentorship.
Requirement for Mckodev Campus Program
Applicants must be either freshman or second-year students at a university.
Has an interest in web development.
Own personal computer and an internet connection.
Program Curriculum
The Campus Program offers both Frontend and Backend Web Development which in the long run makes you a full Stack Web Developer. The Mckodev Campus Program Learning phase is divided into Tier I and Tier II
TIER ONE
HTML
CSS
JavaScript
PHP
MYSQL
AJAX
TIER TWO
LINUX
NGINX
DEVOPS
AWS
GIT
VAGRANT
MVC
Google Cloud Platform.
APPLY HERE: https://campus.mckodev.com.ng