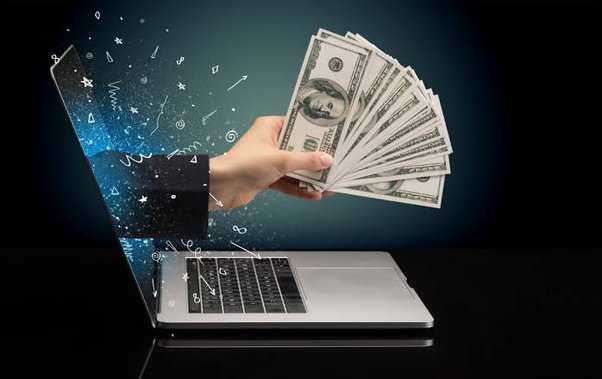 Making money online in Nigeria has become increasingly popular in recent years, and for good reason. With the growing availability of the internet, there are now more opportunities than ever to earn a decent income online. In this blog post, we'll explore the top 5 ways to make money online in Nigeria and provide a detailed step-by-step guide on how to get started.
1. Start a blog or website
One of the most popular and lucrative ways to make money online is through blogging or website creation. By creating a blog or website, you can attract an audience and monetize it through advertising, sponsored content, and affiliate marketing.
To get started, follow these steps:
- Choose a niche: Think about what you're passionate about and what you can offer value to others in. Choose a niche that is both profitable and interesting to you.
- Choose a domain name: Select a domain name that is catchy, memorable, and relevant to your niche. Consider using a keyword in your domain name to improve your search engine ranking.
- Choose a web host: A web host is a service provider that stores your website's files on a server and makes it accessible on the internet. Choose a reliable web host with good customer support.
- Install a Content Management System (CMS): A CMS, such as WordPress or Wix, allows you to easily create, edit, and manage your website's content without the need for coding skills.
These processes may require you to have understanding about coding, however, you can simplify these long and time consuming processes by getting a custom built website from Mckodev marketplace which is equipped with all these and would take less than 24 hours for you to deploy without having any coding skills.
- Create quality content: Write high-quality, engaging content that offers value to your readers. This will help attract traffic to your website.
- Monetize your website: Once you have a steady flow of traffic, you can monetize your website through advertising, sponsored content, and affiliate marketing.
2. Sell products online
Another way to make money online in Nigeria is by selling products online. This can be anything from physical products to digital products such as e-books, courses, or software.
To get started, follow these steps:
Choose a product to sell: Select a product that is in demand and relevant to your audience.
Set up an online store: Mckodev marketplace offers affordable custom built ecommerce platforms that allow you to easily set up an online store and begin to attract customers.
Mckodev website has an established payment gateway that gives you the ability to accept payments online.
Promote your store: Use social media, content marketing, and other online marketing strategies to drive traffic to your online store.
3. Offer freelance services
If you have a skill set that is in demand, such as writing, graphic design, or programming, you can make money online in Nigeria by offering freelance services.
To get started, follow these steps:
Identify your skills: Determine what skills you have that are in demand.
Set up a profile on a freelance platform: Platforms like Upwork, Fiverr, and Freelancer allow you to set up a profile and offer your services to potential clients.
Build a portfolio: Create a portfolio of your work to showcase your skills to potential clients.
Set your rates: Determine how much you will charge for your services.
Promote your services: Use social media and other online marketing strategies to promote your services.
4.Online Coaching and Consulting
Online coaching and consulting is a lucrative way to make money online in Nigeria. As an online coach or consultant, you can offer your expertise on topics such as business, finance, or personal development to clients worldwide.
To get started with online coaching and consulting,
Identify your area of expertise, this can be mental health coaching, online tutorial for students, business coaching or fitness coaching.
Create a website, and offer free valuable content to your audience to establish yourself as an authority, then add a CTA for customers to reach out to you from, this can be a link to schedule a consultation session or a link to your whatsapp chat.
You can also use platforms such as Zoom or Skype to conduct virtual coaching sessions with your clients.
5. Sell Digital Products
Another way to make money online is by selling digital products such as eBooks, courses, and software. Digital products can be created once and sold multiple times, making it a profitable business model. You can create digital products on topics you have expertise in or that you know people are interested in. Some popular digital products in Nigeria include language courses, cooking guides etc.
Making money online in Nigeria is possible, but it requires effort, patience, and the right mindset. To get started, identify a profitable niche, create a website, and offer valuable content or products to your audience while establishing authority and trust. Remember to be consistent, keep learning, and adapt to changes in the digital landscape. With dedication and hard work, you can achieve financial freedom and build a successful online business.